InFocus February 2015 - Volume 24 Issue 1
Contents
Tips to start your business journey
Did you resolve to start a business this year?
Starting a business is an exciting time and with the right preparation your start can be a smooth one.
In this edition of InFocus, we step you through the process of starting a company and registering a business name.
Before deciding which business structure to use, we recommend you seek advice from a professional business adviser – for example, a lawyer or an accountant.
Tip: Registering a company creates a new legal entity that has the same rights as a natural person, including the ability to incur debt, sue and be sued.
Tip: Running a business as a sole trader, partnership or trust is simpler, but means any debts the business might accrue will be incurred by the business holder.
What to consider before starting your company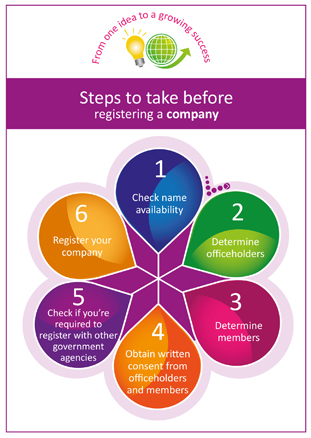 If you decide the best way to start your business is under a company structure, make sure you know your obligations.
Before starting your company you'll need to:
Check that the name you want is available. Our online check name availability service can help you.
Decide who the company officeholders are. If it is you, you should become familiar with your legal obligations.
Decide who the members (shareholders) of the company are. Members also have certain financial obligations that they need to know about.
Make sure you have written consent from all officeholders and members of your new company.
Check if you need to register your details with other government agencies (e.g. if your new company is a not-for-profit or charity or you need an occupational licence).
Once you have decided who will run your company and you are aware of your obligations, you're ready to start your application to register a company. You can complete the process with us or through a third-party provider.
Visit our website for more information about starting your company.
Registering a business name the right way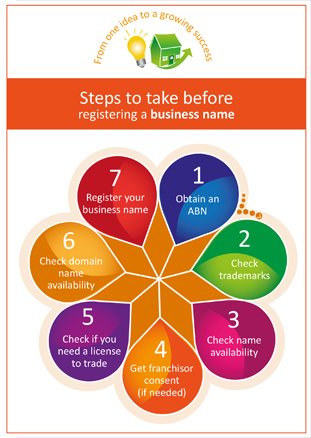 Decided that a sole trader, partnership or trust is the best way to operate? If you want to carry on business under a name that is different to your own, you'll need to register a business name.
Before you do, there are some things to think about.
Remember that registering a business name does not mean you own it. Consider registering a trademark if you want to protect your brand or business name.
Visit our website to find out how to register your business name.
Creating confidence to grow - ASIC Annual Forum 2015
Want to learn how regulation provides framework for a resilient and dynamic financial system? Enrol now in our Annual Forum 2015.
The Forum will be held at the Hilton in Sydney on Monday 23 and Tuesday 24 March 2015.
It's often assumed that regulation inhibits innovation. This assumption will be challenged over the two days. The Forum will discuss the balance between growth and stability and ask how we can boost consumer trust, confidence and participation in our financial system.
Find out more about the Forum or register now to attend.
Business names data now on data.gov.au
We believe it's important for you to have easy access to our company and business names information.
That's why we've included our business names information on data.gov.au.
You can now access more than 2.2 million business name records free of charge through data.gov.au. This is in addition to the 2.5 million company records that were made available in September 2014.
Consumers also have the opportunity to take data from the service and develop new products and services.
Only free, publically available information is searchable on data.gov.au. More detailed information can be purchased through ASIC Connect Search.
Visit www.data.gov.au
Five minutes with... Ruben Witte, Analyst, Registration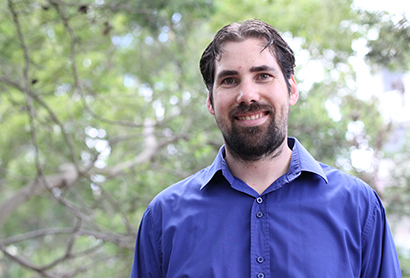 With over 2,000 business names and companies registered daily, our Registration team are constantly working hard behind the scenes. Find out some tips for a smooth business registration when we spend five minutes with Ruben Witte, Analyst, Registration.
My first day at ASIC... was in December 2002. I had just finished high school and only expected to be working at ASIC for a few months. After completing further studies I came back and have been here ever since.
My job now involves... being a subject matter expert on business name matters, providing support to our registration team and other stakeholders, handling complex enquiries and reviewing decisions made in relation to business names. Every day brings new and interesting challenges.
To ensure a smooth registration process, my tips for customers registering a business... are to check your application for typo's (you'd be surprised how many business names are registered with incorrect spelling). Also make sure you do your due diligence and choose a name that's not going to be confused for someone else's. Choosing the wrong name can cause issues later and can be very costly to fix.
The best part about my job... is the interaction with a wide variety of people. One day we might be answering questions for a small business holder and the next we might be talking with the CEO of an international company. Every customer is different, with a different story to tell.
If I wasn't working at ASIC I would be... living on a private island spending my Tattslotto winnings. Or that's what I'd like to do at least. In reality I would probably be studying full time, looking after the kids and finishing some renovations on the house.
John Travolta would play me in a movie about my life… because supposedly in my teenage years I had a haircut that resembled John Travolta. I'm still in denial about the haircut though.